---
---
Sensi 3 micro frame 
for fans of micro brushless flight who want a bit more prop.

The Sensi was specially designed for 65mm props but my good buddy Tristan wanted to run 3 inch props so I am now pleased to offer the slightly bigger Sensi frame, now as a 3 inch prop variant.

This frame is a collaboration between Drone Junkie and the awesome CAD work of Ragge designs.
There is a great benefit to flying without restriction and proper balance.
Mylar insulators and foam pads for feet and lipos included. 
We currently do not have a canopy designed for the frame, we are working on one. 
I include a selection of bolts so you can use what suits your conversion best. 
Use the small foam pad under the frame to keep lipo in place with its elastic bands. 
The foam feet are included as is two Mylar shields. 
Package includes 
Sensi 3 Frame (Carbon)
Bag of hardware for fc and canopy mounting. 
1x Foam lipo pad
4x foot pads (2 of each orientation) 
12 x mixed length bolts (10mm - 12mm - 15mm)

Now we include a FREE camera mount for most any 19mm camera units like the Runcam or the Caddx Turtle.
This mount was designed by Dave Smith and will be soon available to download so you can print your own if needed.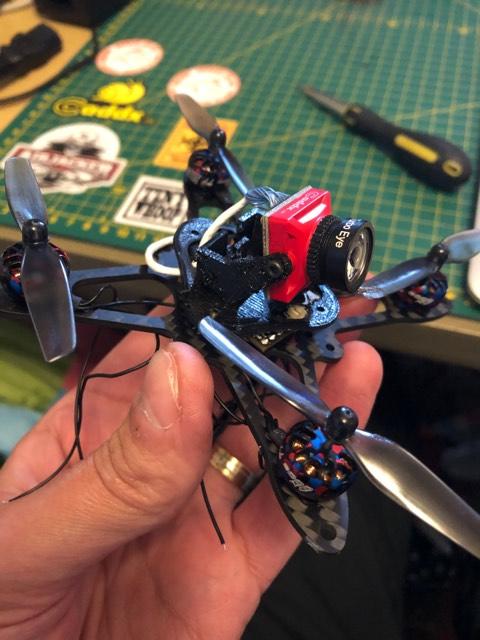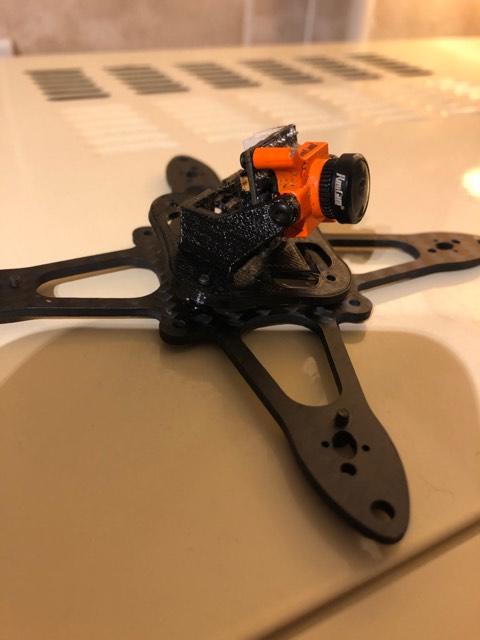 Flight Direction 

This picture shows the correct forward direction (top = front) notice the rotated motor holes, this will lead the wires down the arms to the middle of the frame for plugging into motors. Shown below with lipo foam and foot pads in place. 
Note pic shows V2 but Sensi 3 has same denotation.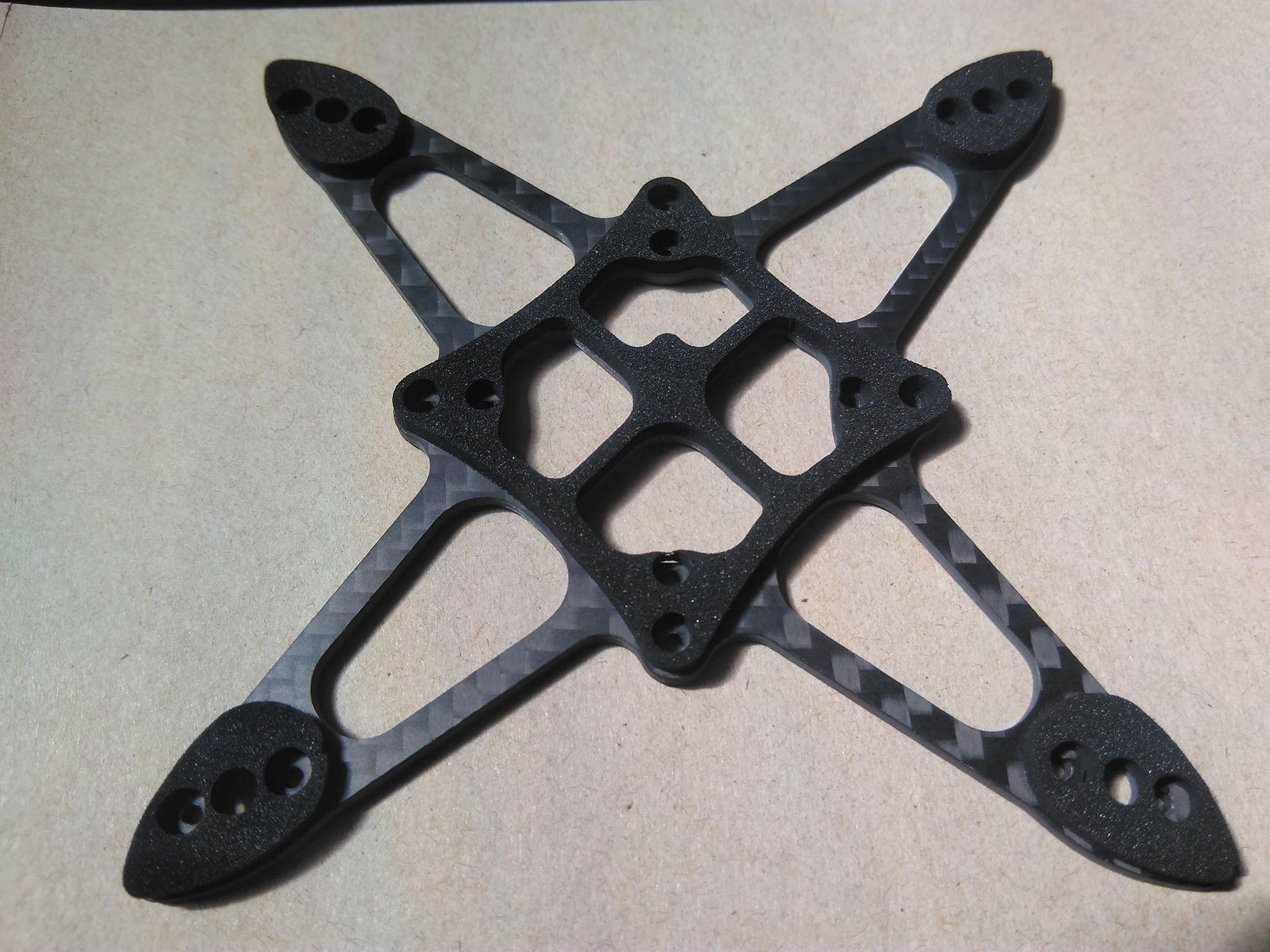 The 4 inner mounting holes are the same as 65 and 75 frames so you can fit whatever fc you have from that series of drones. The outer 4 holes are the same as many 85 sized HD drones so if you wanted a HD Sensi there are many options for camera pods like these on
---